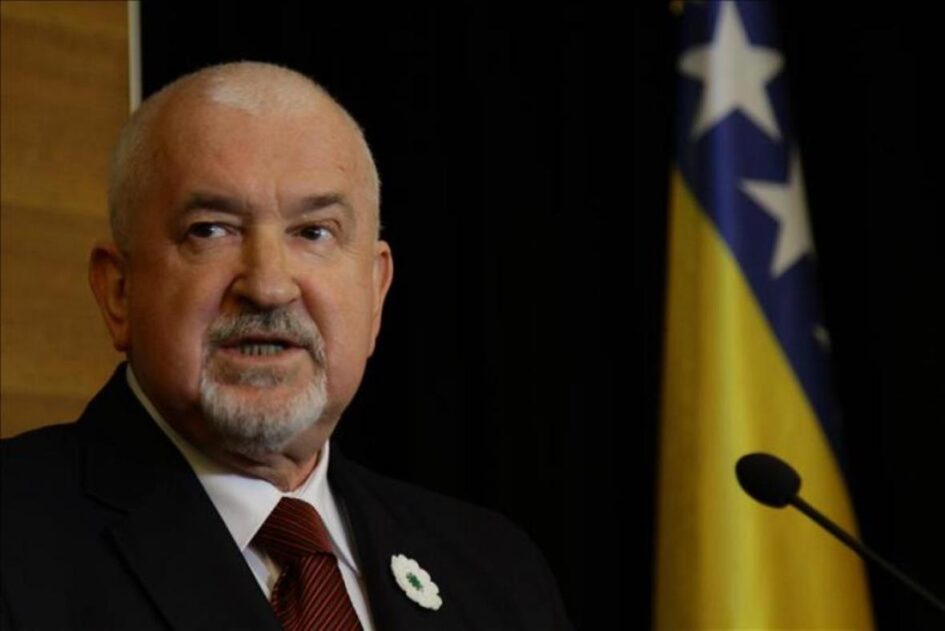 Sarajevo, September 8, 2020 – The Steering Committee of BH Journalists Association and the Free Media Help Line send a public protest to Mr. Mustafa Ceric, former reisu-l-ulema of the Islamic Community in Bosnia and Herzegovina, for inappropriate verbal attack and labeling of Nedim Pobric, journalist of portal Faktor, based in Sarajevo .
As a Pressmedia columnist, Mr. Ceric wrote about the results of the Montenegrin elections and called journalist Pobric an "KOS agent" (counterintelligence service in former Yugoslavia), expressing dissatisfaction with the way Pobric and other Faktor journalists reported on the Montenegrin parliamentary elections and the possible impact of those elections on the situation in BiH.
The Steering Committee of BH Journalists strongly condemns the action of Mr. Ceric, considers it a direct threat to the safety of journalist Pobric, as well as an inadmissible abuse of freedom of expression in order to professionally discredit Pobric and journalists of Faktor. The Steering Committee of BH Journalists reminds Ceric and the editorial board of Pressmedia portal that freedom of expression and pluralism of opinion means conducting an argumentative debate on topics of public importance, in the spirit of tolerance, respect for different views and respect for professional and human dignity.
In this sense, the Steering Committee of BH Journalists calls on the editorial board of Pressmedia portal to publish the comments of their columnists with much more editorial responsibility and other postulates of journalistic ethics, and prevent the use of media space to ad hominem insult journalists of other media, including exposing their lives to danger.
The Steering Committee of BH Journalists reminds once again that expressing one's own opinion and writing author's comments in the media does not mean that columnists and journalists can tell untruths about others, discredit them in public or otherwise endanger the safety and dignity of journalists and all other citizens. Such actions run counter to the fundamental values ​​of democratic societies and constitute an abuse of the right to freedom of expression.