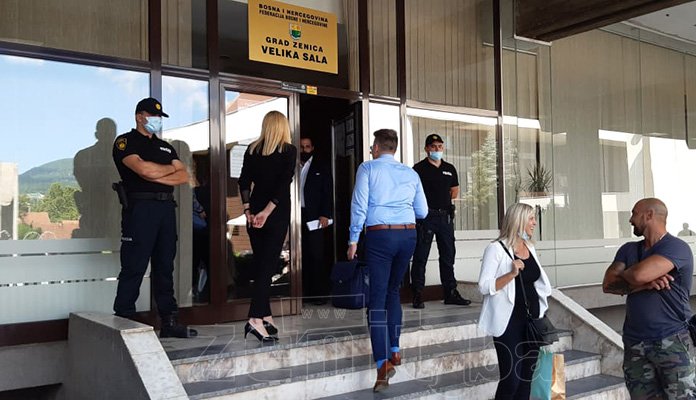 Sarajevo, August 21, 2020 – The Steering Committee of BH Journalists Association sends a public protest to the mayor of Zenica Fuad Kasumović for preventing media representatives from attending the urgent session of Zenica City Council.
As local media reported, just before the start of the urgent session of City of Zenica Council, which was held on Thursday, August 20, the gathered journalists were told that everyone would be able to enter the hall and attend the session. However, mayor Kasumović then said that none of the journalists had the right to attend the session except for RTV Zenica, which was only allowed to do so during the pandemic. To the protest of present journalists, the chairwoman of the City Council Diana Bešić came out of the building and said that she, as the chairwoman, can invite journalists to the hall for a session, but despite that, the employees of the City Administration prevented journalists from entering.
The Steering Committee of BH Journalists Association emphasizes that the ban on journalists attending the session of Zenica City Council represents a harsh attack on media freedom and their work. It is inadmissible to deny the right to directly report on events that arouse the interest of the public, as was the case with the urgent session, where the issues in FC Čelik were discussed. Unfortunately, this is not the first time that representatives of institutions in BiH prevent journalists from the right to work, report and access public information under the pretext of a pandemic and coronavirus, while exceptions are made only for certain "selected" media.
The Steering Committee of BH Journalists once again reminds mayor Kasumović and representatives of the city authorities of Zenica, as well as all other institutions in BiH, of the legal obligation of all public officials and representatives of parliamentary bodies to ensure access to public information as much as possible and in accordance with public interest, with respect to all prescribed safety measures during the pandemic.