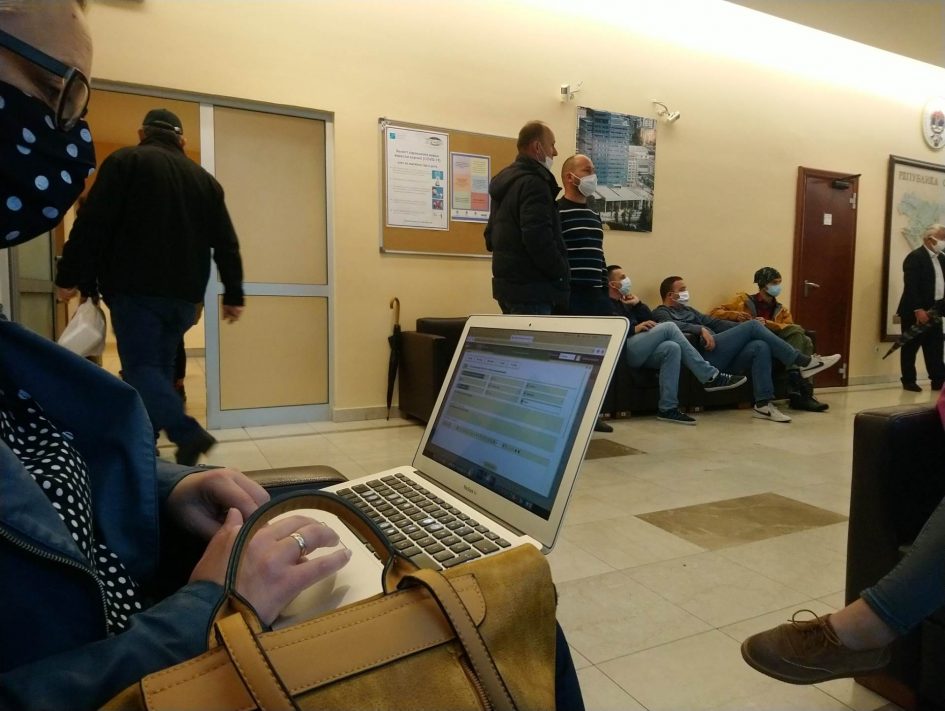 Sarajevo/Banja Luka, 20.05.2020. – The Steering Committee of the BH Journalists Association sends a public protest to the Board of the House of Peoples of Federation BiH, the leadership of the National Assembly of Republika Srpska and the House of Representatives of Parliamentary Assembly BiH for preventing media representatives from adequately covering today's sessions of these bodies, and humiliating of journalists by MPs.
Although it was previously announced that the hearings of those involved in the affair "Respirators" would be open to the public, the Board of the House of Peoples of FBiH, formed to establish all the facts about the disputed procurement of 100 respirators through the company "Srebrena malina", denied journalists such an opportunity, sharing information with them after the hearing. At the same time, in Banja Luka, media crews were forced to follow a special session of the RS National Assembly in the hallway of the Government building, without adequate conditions for monitoring MPs' discussions or writing and sending their reports, as well as without respecting physical distance measures over coronavirus pandemic. In the state parliament, at the session of the House of Representatives, Sanja Vulić, a member of SNSD, addressed the journalists in a very rude and disparaging way, and instead of answering a legitimate journalistic question about the disproportionately high salaries of parliamentarians, she answered that "it is not her fault" that journalists are "maybe dissatisfied with their salary ".
The Steering Committee of BH Journalists considers it inadmissible to violate the right to freedom of expression and deny the right to directly follow events that arouse great public interest, as is the case with hearings of those involved in the disputed procurement in Federation or a special session of the NARS, which considered and adopted the decision on lifting the state of emergency in that entity.
We remind that it is a legal obligation of all public officials and representatives of parliamentary bodies to ensure access to public information as much as possible and in accordance with the public interest. Also, the duty of parliamentarians is not to comment on the salaries of journalists, but to answer journalists' questions concretely, with arguments, with mutual respect and appreciation.
Poor and inadequate working conditions for journalists, with the frequent denigration of the profession by government officials, create an environment in which media professionals work under constant pressure, which is certainly not good for the journalistic community or for those whose work, political moves and media decisions journalists report about.