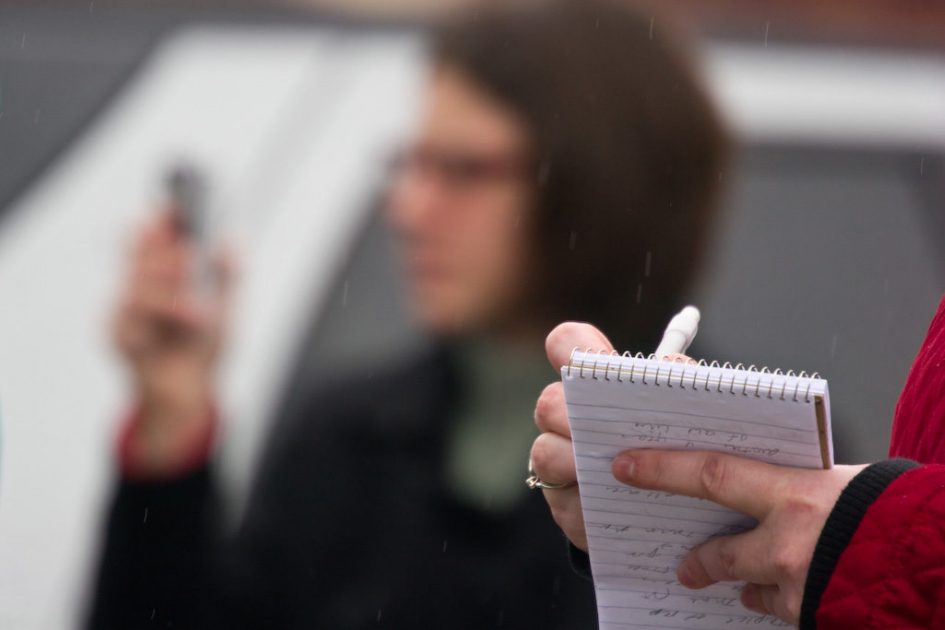 Women journalists are suffering greater stress and anxiety than their male counterparts as a result of the Covid-19 pandemic, according to an International Federation of Journalists (IFJ) global survey.
While women journalists' working conditions tend to be less affected by the COVID-19 outbreak than those of men , two-thirds of women have suffered higher stress and anxiety as a result of the crisis compared to just half of men.
The survey, carried out by the IFJ, the world's leading journalists' organisation representing 600.000 journalists in 146 countries on 26 – 28 April, gathered 1308 responses from 77 countries, out of which 42% were female.
While three-quarters of all journalists have faced restrictions in reporting on Covid-19, the IFJ global survey results on the impact of COVID on press freedom shows that women tend to be generally equally or less impacted by the pandemic.
These are some of the key results of the survey:
35% of women and men have shifted their focus to covering Covid-19 related stories.
Only a quarter of women as opposed to almost half of men have claimed a loss of revenue
7,4% of women against 6,5% of men have lost their jobs
Women suffer  less than men from lack of equipment at home and in the field
19% of women against 27,5% men have claimed difficulties in finding independent sources
Almost 10% of both women and men pointed at increased inequalities at work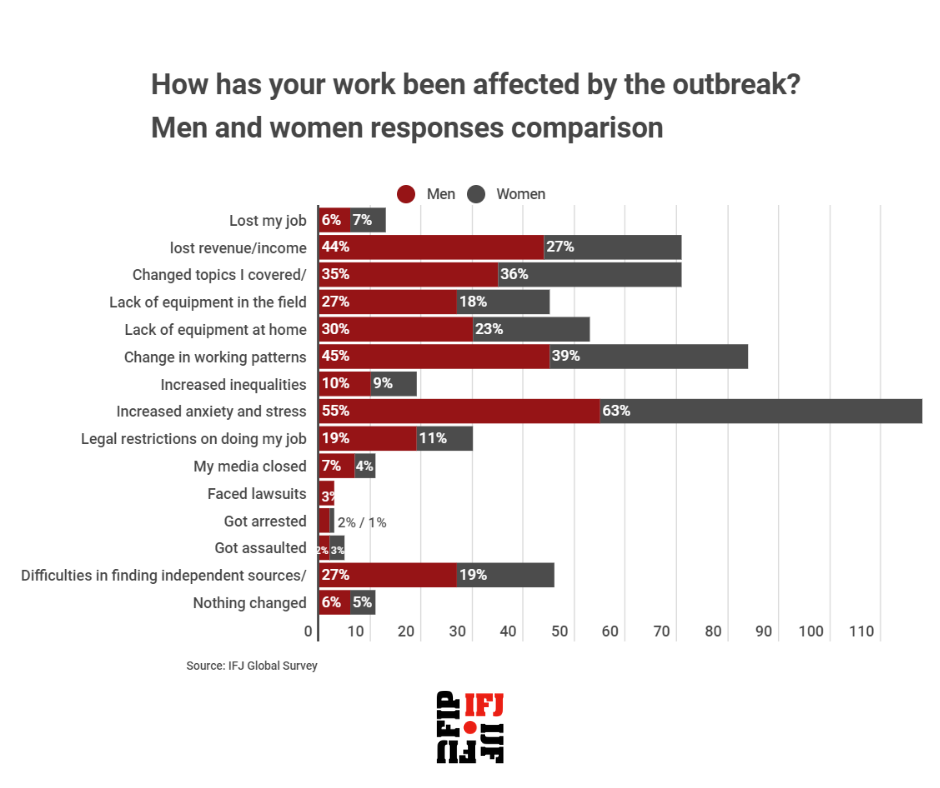 Many women journalists insist that the situation was already bad before the pandemic outbreak and that Corona has just made things worse. The survey however shows that 2/3 of women as opposed to half of men have experienced increased anxiety and stress.