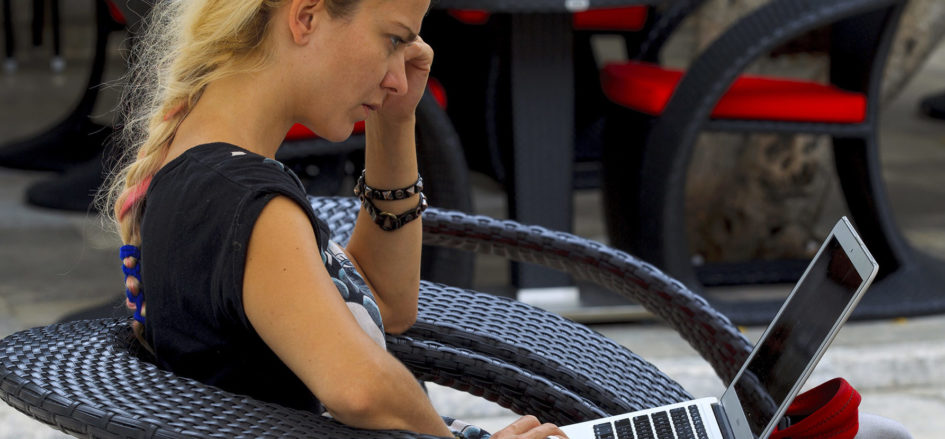 Harassment of female journalists on social media and websites targets women from all political, religious and ethnic groups, which is why the International Federation of Journalists has published a Guide for the Media and Trade Unions to Combat Harassment of Journalists Online
Internet harassment often leads to fear and self-censorship, as well as to journalists temporarily or permanently leaving social media. This is unacceptable and should not be tolerated.
An additional problem is that women do not receive the necessary support from colleagues and managers in newsrooms. As a result, journalists rarely report attacks, and when they do, the reaction is generally lacking. A survey conducted by the International Federation of Journalists in 2018 showed that only 53% of journalists reported attacks on management, trade unions or the police after being abused on social networks, and in two thirds of the reported cases, nothing was done.
Cyberbullying is a matter of the health and safety of journalists, and the media industry must treat them that way.
Employers in the media have a duty to provide a secure workplace and a mechanism by which women can report online abuse and receive protection. Trade unions are obliged to support their members who are exposed to abuse.
What can you do?
Check the legislation and determine what legal resources are available to abused journalists and inform the newsrooms about the provisions of the law related to the prevention of abuse on social networks
Provide mechanisms in the workplace through which journalists can counter harassment, this includes staff trained to address these issues.
Establish an authorized body capable of reviewing complaints, providing support and responding to abusers
Adopt guidelines on how to deal with harassment on networks that will be agreed with workers and unions, and inform and educate all employees about these rules
Increase staff awareness of digital security and security from harassment and abuse
Educate staff on how to use tools for secure and confidential communication and establish mechanisms for reporting abuse on social media
React officially as a media house to internet attacks so that trolls see that the attacked journalist is not isolated
Arrange for messages of support for the abused journalist to be sent publicly, not privately
Make brokers accountable, including "warning and deletion" options
Define and adopt appropriate guidelines for moderating online comments, including the definition of misogyny
Ensure that the moderation team consists of women and employees who represent social diversity
Treat online abuse in the workplace as a matter of health and safety
Provide full support to abused employees as well as service providers, even after the story has been published
Look back at the way gender-based violence is portrayed in your media
Consider how much women are represented in leading positions, ensure gender equality in employment policy
Make an annual analysis of what has been done to prevent abuse of your employees on social media
Trade union obligations:
Analyze national legislation and measures to prevent abuse on social media
Support your members in lawsuits against abuse or in the problem-solving process through on-the-spot grievance mechanisms
Support the campaign for ratification of Convention 190 of the International Labor Organization on Violence and Harassment in the Workplace, which also relates to online abuse
As part of the union, ensure that women journalists have someone to report violence to, and organize a joint response to the attack and abuse of their members.
Open a special section on the website dedicated to online abuse where you will publish useful numbers, login options, documents and laws governing the prevention of abuse through social networks.
Organize training for ALL union members on combating Internet trolling and troll recognition
More about the International Federation of Journalists' campaign to prevent online abuse:
https://www.ifj.org/action/ifj-campaigns/onlinetrolling-you-are-not-alone.html