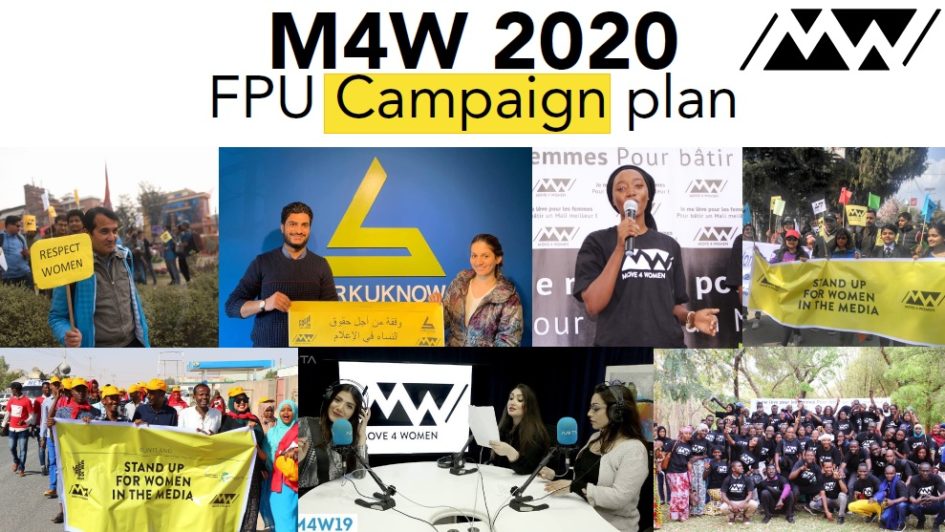 Sarajevo, 04.03.2020. – BH Journalists Association today joined a worldwide campaign called Media for Women 2020 (M4W), launched by Free Press Unlimited from Amsterdam (Netherlands). The campaign will be implemented worldwide from March 1 to March 15.
Through the M4W campaign, Free Press Unlimited aims to create an international movement of (media) organizations and individuals with a focus on the importance of gender equality in the media, with the goal of establishing a more inclusive and equal representation of women in the media.
Women are often less visible in news and media content in general, and many of their stories remain unspoken. Most media outlets still portray women in stereotypical roles, while journalists are more likely to seek professional opinion from men than women.
Therefore, the main objective of the Media for Women campaign is to focus on gender equality in and through the media locally and internationally and to position the M4W movement as a global network with expertise and platforms to establish a more inclusive and diverse representation of women in the media.
– Women are portrayed in a stereotypical way in the media which denies their rights to be viewed as an equal individual. Media have the power to challenge the stereotypes. Together we need to set an example for current and future generations! – says a message from the campaign organizer, Free Press Unlimited.
The BH Journalists Association calls on all media outlets in Bosnia and Herzegovina to support this campaign by producing media content that will in no way support stereotypes, misogyny and prejudice against women. At the end of this month, BH Journalists will announce the best media outlet that has published the highest quality content on women, promoting their knowledge, professional competences and social engagement, and will award the media with a plaque and "Gender Equality Champion" flag.