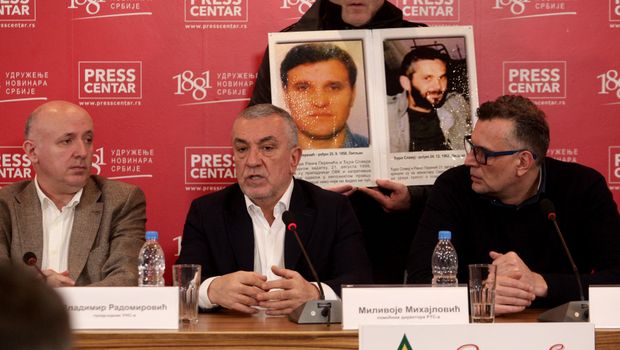 Between 16 and 18 journalists are reported missing or killed in Kosovo, accounting for almost half of the unsolved cases of murder and disappearance of journalists in Europe.
This was stated by the chairman of the Commission for Investigation of the Murder of Journalists, Veran Matic, at the presentation of a survey by the Journalists Association of Serbia (UNS) on killed and abducted journalists and media workers in Kosovo from 1998 to 2005.
"Thanks to this project, this fact has become known not only here, but also at the international level," Matic said.
He added that the European Federation of Journalists (EFJ) made a joint declaration which is a call for solving the fate of missing and murdered journalists, and reached the Council of Europe, Tanjug reports.
UNS President Vladimir Radomirovic said the research was a major step forward for society, but also for the families of killed and abducted journalists in Kosovo, as well as the realization that "we are not alone in this fight".
The UNS will continue to search for the truth about what happened, as well as to bring those responsible to justice, Radomirovic said, recalling that a few years ago the EFJ's support was obtained.
The author of the research Jelena Petkovic said that 17 Serbian and Albanian journalists were missing, abducted and killed in Kosovo, four of whom are still reported missing. According to her, approximately 200 people participated in the survey.
By the end of 2017, the number of investigations launched in Pristina has increased to seven.
(Agencies)