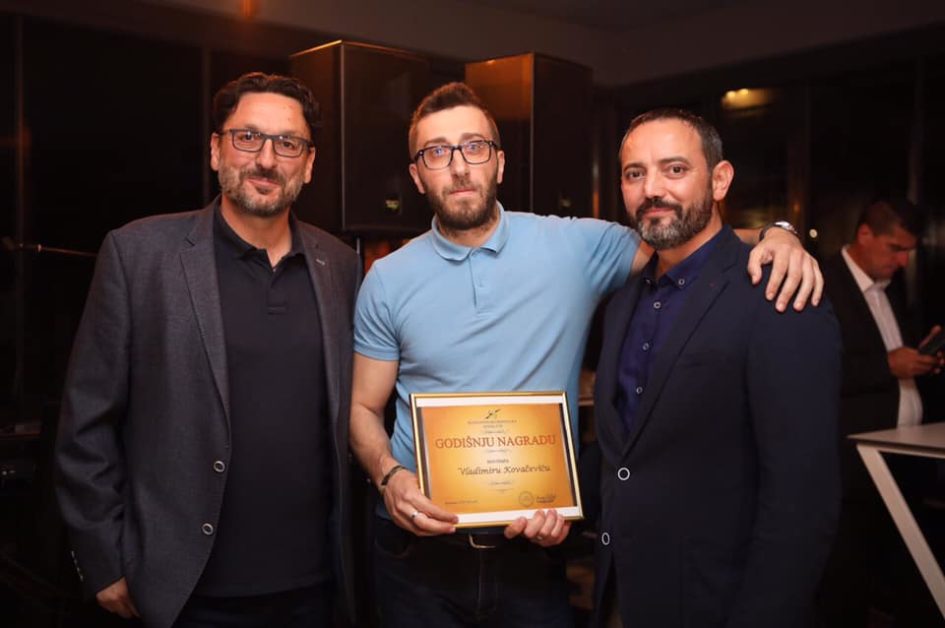 BANJA LUKA, 16.05.2019.- Journalist of BN TV and editor of Gerila portal Vladimir Kovačević was declared as the journalist of the year, at the Banja Luka Journalists' Club traditional manifestation "Off The Record", which is held for the seventh time.
Kovacevic was elected by unanimous decision of the jury.
Kovačević thanked his colleagues for believing that he was recognized for performing this noble profession.
At the Banja Luka Journalists' Club said that Kovacevic, as a longtime journalist who has been recognized by research and critical texts and television reports, was in the lowest ranks for the award in previous years.
"As a consequence of his work in the previous period, our recognition was premeditated by a brutal attack by those who recognized Kovačević as a target, as a culprit, as the threat that should be silenced, removed, eliminated. The attack on Kovačević was an attack on journalists, an attempt to kill Kovačević is an attempt to kill journalism, which is obviously undesirable in a society filled with violence, lawlessness, chaos. But Vladimir Kovacevic's response, who did not scare, retreated, shut up, escaped, but continued to report and investigate with greater determination, enthusiasm, responsibility, is the kind of response we want to send. You can not prevent us from doing our job, "said Banja Luka Journalists Club.
Kovačević was brutally assaulted on August 26 last year. Marko Čolić is charged with attempted murder, the trial is underway, and Nedeljko Dukic is suspected in the escape, and an international warrant has been issued after him.
Nezavisne novine, Banja Luka, 16/05/2019