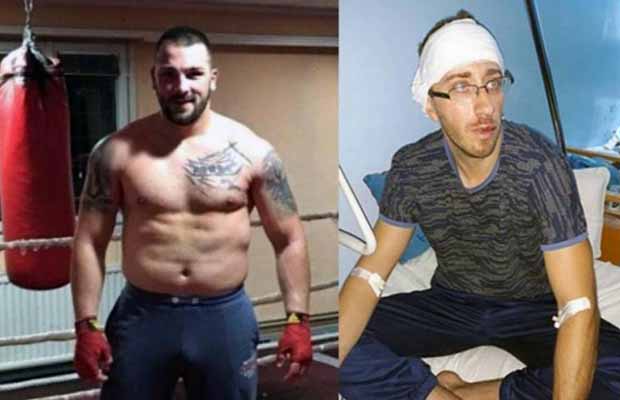 BANJA LUKA, 21.02.2019. – Trial of Boxer Mark Colić, accused of attempting murder of BN television journalist Vladimir Kovacevic, started at the District Court in Banja Luka.
The custody for Čolić is extended on the 3rd of January, and can last until the first instance verdict, no longer than two years from confirming the indictment. This measure is re-checked every two months.
He was charged with the attempted murder of the BN television journalist Vladimir Kovacevic in Banja Luka on the 26th of August last year along with Nedeljko Dukic.
Marko Čolić was arrested five days after the attack on Kovačević. Since than, he has been i custody, that was extended several times, while the second suspect Nedeljko Dukić is at a run, ever since Čolić was arrested. For Dukic, an international warrant is in effect.
The current investigation found that Dukić left BiH via the Gradiška border crossing. He was brought to Croatia by a friend who later returned to Banja Luka. But, the suspect did not stay long in Croatia. The same day he traveled to Slovenia. It was stated he stayed for two nights in one apartment in Slovenia. Since than, it is not familiar where has he been hiding, but it is suspected he has been hiding on the relation Slovenia – Croatia.
The masterminds of the attack on Vladimir Kovačević are still not identified .
Journalists of the BN television, Vladimir Kovačević, was beaten up on the 26th of August, while he was returning home from a professional assignment. He was brutally beaten up with metal sticks in front of the building he lives in.
BHRT, Banja Luka, 21/02/2019