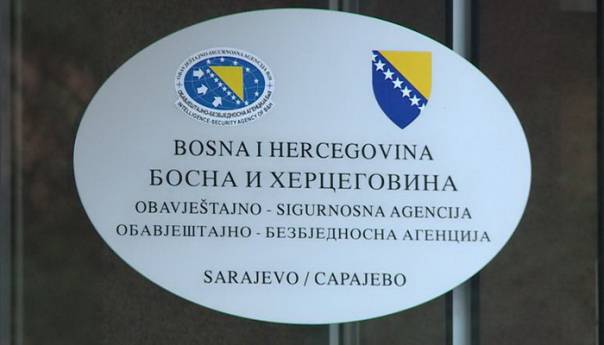 SARAJEVO, 26.06.2019. – The Steering Committee of the BH Journalists Association (BHJA) and the Free Media Help Line request from the Intelligence – Security Agency of Bosnia and Herzegovina (OSA) an urgent and public statement of allegations made by Milorad Dodik, Chairman of the Presidency of Bosnia and Herzegovina, about tapping journalists of ten media companies from BiH, Serbia and Croatia.
At the press conference held in Sarajevo yesterday, Dodik said that OSA was monitoring, eavesdropping, and "directing" journalists and media outlets with the goal of "incrimination of politically unsuitable people", and supported this claim by the OSA's protocol number (number 05/1-4-1547/19) on the basis of which, supposedly, wiretapping is made.
The Steering Committee of BH Journalists expresses concern about this assault on media freedom in BiH and neighboring states, as well as threatening the security of journalists and media misuse in political and other purposes forbidden by law. Tracking, eavesdropping and monitoring journalists and media are intolerable in democratic societies – they are incompatible with the protection of professional integrity of journalists and media. In this context, for the journalist community, information about possible misuse of authority by the OSA agency and the involvement of journalists is equally dangerous and disturbing as well as the statement by Milorad Dodik, who made this information public in BiH. Both sides must urgently and completely transparent clear up this scandalous act, which is at the same time a serious violation of media freedom and criminal offense.
The BH Journalists Steering Committee requires an immediate response not only from OSA agency, but also from the BiH Prosecutor's Office and BiH Joint Parliamentary Committee for overseeing the work of security agencies in BiH, as well as carrying out investigations and taking sanctions against all who are institutionally or personally behind this act.
At the same time, BH Journalists and the Free Media Help Line seek the response of competent international organizations and institutions to the latest case of violation of media freedom in BiH and the region.
The Steering Committee of the BH Journalists Association
BHN, Sarajevo, 26/06/2019