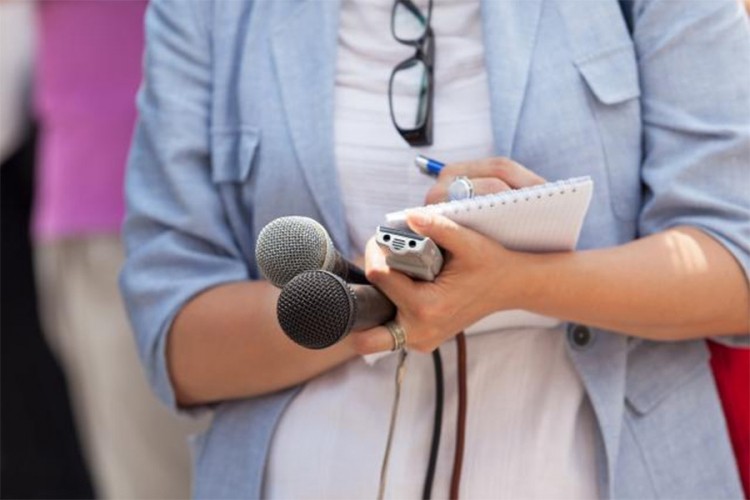 BANJA LUKA, 15.02.2019.- "I will find out where you live, I will find you and kill your closest", these are the threats that Milkica Milojević, journalists from "Eur Blic" from Banja Luka reported yesterday to the police.
Milojević stated for the Nezavisne novine, that it was not her text that was disputable. The dissatisfied reader called the newsroom to complain on a text of her colleague.
"I introduced myself and told him I will connect him with my colleague, but that he should stop screaming, and he asked me where do I live. Of course, I did not tell him that. Than he told me he will find out where do I live, he will find me and kill my closest, he cursed my children and my mother, after what he hung up", says Milojević.
She considers this way of communicating unacceptable and that no threat toward journalists should be kept secret.
"I am not in the center of attention here. Curses and threats were an attack on my newsroom "Euro Blic" and an attack on the journalists community and profession. I consider we must not allow impunity after we are attacked and i urge my colleagues to report each threat and curse to the Free Media Help Line that acts within BH Journalists Association and the Police", said Milojević.
I call upon the newsrooms to support their journalists and emphasized that here editor went with her to police when she reported the threats, and warned all colleagues that these things must not go by unnoticed and unsanctioned.
"Unfortunately, threats show we live in a society in which, due to the long lasting negative politics it became totally normal, and even legitimate to attack, insult, and threaten journalists. We must not accept to live in a society in which this is normal and I think that we journalists should point each unacceptable behaving", said Milojević.
we recall, from the Police station Banja Luka they stated, the police was working on identifying the perpetrator and investigating circumstances of the Criminal offense jeopardizing safety .
Nezavisne novine, Banja Luka, 15/02/2019