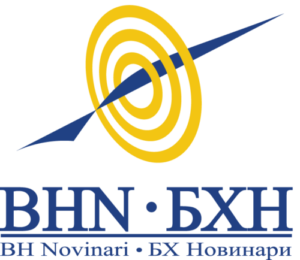 SARAJEVO, BANJA LUKA, 04.04.2019.- Steering Committee of BH Journalists Association sends public demand to the Government of Republic of Srpska to urgently retract Draft Law on Amendments to the Law on Public Order and Peace, whose adoption would call into question the functioning of the media and the daily work of journalists, including the right on recording and photograph public officials during their performing professional tasks.
Amendments to the Law on Public Order and Peace in the Republic of Srpska, adopted at the session of the Government of this entity on March 28 2019, it is proposed that the punishment of 500 to 1,500 KM or a 60-day jail be sanctioned any person who "by unauthorized photographing or recording obstructs public officials while they performing their duties".
BHJA Steering Committee believes that the proposed changes to the Law on Public Order and Peace introduce additional, repressive measures against journalists in the Republic of Srpska, and for all journalists who perform professional tasks in the territory of this entity and violate international standards of freedom of expression and free work of media professionals. Such modifications also violate the rules of the OSCE, the Council of Europe and other European institutions on permitted recording and photographing of events of public interest without prior request for permission from the police or any other public authority. These rules also prescribe that the recorded material cannot be deprived of journalists, cameramen, and photojournalists without the decision of the competent court.
Members of the BHJA Steering Committee are urging the representatives of the National Assembly of the Republic of Srpska that if the draft amendment to the Public Order Law and Peace still appear in the parliamentary procedure, they do not vote for the Government's proposal and on that way prevent further restrictions and pressures on journalists and all other citizens. Last few months we have witnessed the illegal use of force by RS police on journalists, activists, and citizens of Banja Luka. By adopting these changes, legal space would be opened for even more powerful repression and completely derogating from human rights and freedoms in this entity. In addition to the decisive "NO" of national deputies in the NS RS, BH journalists also demand a resolute response and measures of international organizations in BiH which can stop amendments to the Law on Public Order and Peace of the Republic of Srpska.
Steering Committee of BH Journalists Association
BHN, Sarajevo/Banja Luka, 04/04/2019