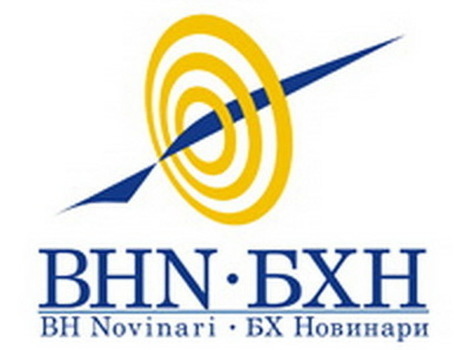 SARAJEVO, 12.07.2019. – The BH Journalists Association (BHJA) – Free Media Help LIne (FHML) sent a notice/reply to the head of PR Department of Ministry of the Internal Affairs of Republic of Srpska Mirna Miljanovic, expressing their gratitude for detailed information regarding the report on legitimization of Vanja Stokic, journalist of e-Trafika and her colleague Stefan Lazarevic.
-We completely agree with you that journalists should wear their accreditations in a visible place so that the police knows that they are journalists on a job and that, in that sense, there should be no additional police officers legitimize or otherwise check them and make it difficult for journalists to carry out professional tasks – says the letter.
At the same time, BHJA reminds that journalist Vanja Stokic has been legitimized several times in various circumstances in the courtyard of the Temple of the Christ Savior in Banja Luka, despite the fact that she had clearly accentuated accreditation, and insist that the RS police officers more consistently respect the right of journalists to work freely and the rules prescribed by the OSCE for the police and journalists during the exercise of their professional duties.
-This is why we are once again drawing attention to the part of the OSCE Police Instructions which explicitly emphasizes that ' the police can not interfere or punish journalists while performing their professional duties', as well as that 'journalists have the right to photograph, record, make notes, observe, interview and/or produce reports without requiring permission from the authorities or the police' – said BHJA.
At the same time, BH Journalists pointed out that bearing in mind these rules and legal regulations, it is completely irrelevant what some journalists are saying at public meetings, such as at the debate mentioned in the letter (Miljanovic's response to the report), and also how certain journalists or female journalists interpret the media freedom and the individual rights of journalists.
-You will agree with us – media freedom and human rights of journalists are not interpreted but respected, especially if these rights are protected by domestic laws and international conventions, such as in the Republika Srpska, where media freedom and the rights of journalists are democratic values protected by the Constitution and the RS legislation – said BHJA.
Furthermore, BH Journalists express hope that the disturbing and legitimizing the journalists (on several occasions in the first half of 2019 or taking into police custody in December 2018) will no longer be repeated.
-Again, we appeal on you to exercise your power and remind all police officials of the RS MoI as well as inspectors and police officers to respect the regulations, rules and recommendations prescribed for all those performing the duties of members of the police force, including the safety of journalists on their job and their protection from any form of harassment and violence – BHJA said in the reply to the head of PR Department MoI RS Mirna Miljanovic.
(Fena)