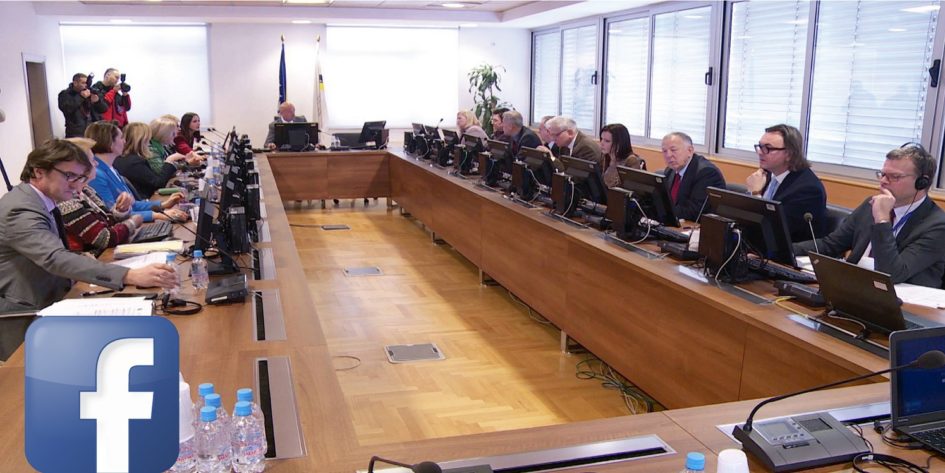 Sarajevo, 17.10.2019. – Members of the Steering Committee of the BH Journalists Association sent a public protest to the High Judicial and Prosecutorial Council of Bosnia and Herzegovina (HJPC BiH) for their inappropriate communication with the media and withholding of information to journalists about the work of the HJPC.
– Dear Sirs,
On behalf of the Steering Committee of the BH Journalists Association, I am sending you a letter of protest for unprofessional and institutionally unacceptable communication with journalists and media in BiH, including personal comments from members of the HJPC via social networks on journalistic questions about events of public concern.
The BH Journalists' Steering Committee assesses as inadmissible denying information to journalists after yesterday's session of the HJPC, at which two deputy chief prosecutors were appointed and decisions of public interest were issued. Such conduct is professionally unacceptable and is a direct violation of social and legal norms regarding the transparent operation of the HJPC and timely informing the public about the work of this institution.
We remind you that withholding information from the media is an inadmissible demonstration of institutional and judicial power over journalists, taken with the intention of restricting the right to freedom of expression and impeding access to public information held by the HJPC.
Keeping journalists informed that they will receive answers on questions posted on the HJPC's official premises "on the social networks" is derogation of the value and professional integrity of the journalistic and judicial profession, that is, the targeted lowering of official communication to the level of private opinions, "online streets" and inappropriate comments, to be devoid of public importance and necessary influence.
As members of the Steering Committee of BH Journalists, we are shocked with the vocabulary, qualifications and insults that Ruzica Jukic, Vice President, and Milan Tegeltija, President of the HJPC, have spoken about journalists and media through social networks or copyrighted texts. Recently, journalists of Balkan Investigative Research Network (BIRN) have been targeted by key HJPC people, and previously journalists of Žurnal and Oslobodjenje, Federal Television (FTV), and numerous other media.
On this occasion, we will not, out of politeness, repeat the epithets you used when addressing journalists directly, through Facebook and Twitter, or through traditional media. Dear Sirs, this is a street language that has no place in serious public communication! For this reason, we absolutely urge you – the members of the HJPC, and above all Vice President Jukic and President Tegeltija – to remove such content, and to resolve your misunderstandings or professional objections to the media through the legitimate legal means at your disposal.
We also publicly demand for communication with journalists and the media to be reduced to professional rules, courtesy and civility, respecting the needs of the media and the right of the public to be informed on a timely basis of issues relevant to the work of the HJPC, the lawful conduct of the judiciary and the functioning of the rule of law as a whole – stated in a letter from Borka Rudic, Secretary General of BH Journalists, addressed to HJPC members on behalf of the Steering Committee of BHJA.
BHN, Sarajevo, 17/10/2019