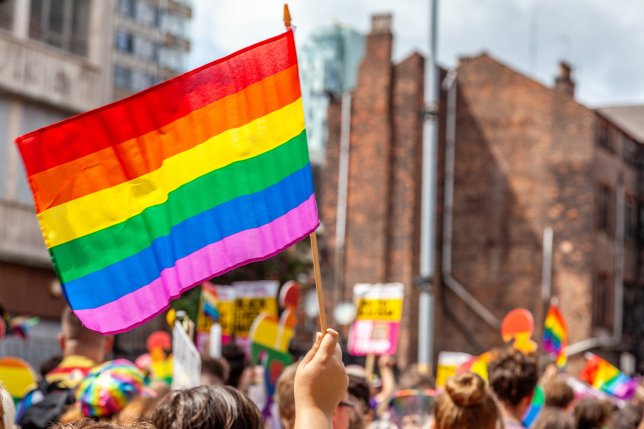 Sarajevo, 02.09.2019. – The Steering Committee of BH Journalists Association strongly condemns the violations of the rights and security of LGBTQ persons through media content and reports that problematize the preparations and circumstances of organizing the first Pride Walk in Bosnia and Herzegovina, to be held on September 8 in Sarajevo, under the title "Go Out".
The use of hate speech and inciting rhetoric against members of the LGBTQ community, abusive and inhumane qualifications, denial of their human rights and the rule of law, especially through the uncritical transmission of statements by politicians, other public officials and citizens about the upcoming Pride Walk, are incompatible with professional journalism standards and ethical values, prescribed for media professionals in codes of conduct for electronic, print and online media. It is particularly unacceptable to divert public attention from the key motive of organizing this event – based on protected human rights of LGBTQ persons and all other members of minority groups in BiH – to reporting on counter protests, intolerance, the dangers of this event for the values ​​of the BiH society as a whole or certain parts of it, as well as bidding with anyone for or against the Pride Walk.The BH Journalists Steering Committee therefore calls on all editors and journalists to report on the upcoming Pride Walk with much more professional responsibility and sensitivity to LGBTQ human rights, taking into account a pluralistic and critical approach, especially when conveying statements by politicians and public officials who may question this event or endanger the safety of its organizers, and later of all participants.
In this context, we especially draw the attention of the editors of the online portals to the need to manage comments below news and other content about the Pride Walk, and we urge them to delete comments that are contrary to freedom of expression, respect for diversity, pluralism of opinion and prevention of all forms of discrimination.
The Steering Committee of BH Journalists invites all journalists to provide detailed information on the website www.povorkaponosa.ba in how the media can contribute to fair and balanced reporting on the LGBTQ community in BiH and the Pride Walk itself.
BHN, ,