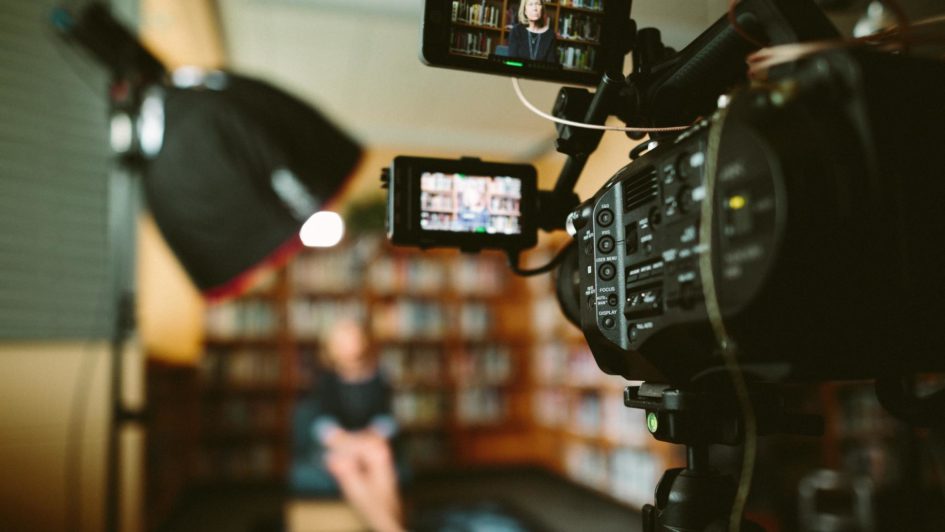 Preoccupied with the problems our society is struggling with, female journalists often forget about those that concern themselves. Thus, women in journalism rarely talk about the challenges they face. In addition to socio-economic troubles in the media world, women who practice this profession also struggle with gender discrimination – inside and outside newsrooms.
He called me a bitch

Many don't talk about it, and even less often report it. Yet it often happens that threats, hate speech or chauvinistic messages appear in public. These are the cases that are talked about while they are current, so the professional media deal with this topic. It also happens that some politicians react, order the perpetrator, but they rarely end up where they should be – in the courtroom. Disciplinary proceedings are just a letter on paper.
We will remember Dženan Selimbegović, the Secretary General of the Presidency of BiH, and the disgusting insults he sent to journalists Arijana Saračević-Helać and Sanela Prašović-Gadžo. The case reached the Institution of the Human Rights Ombudsman of BiH, which confirmed in the recommendation that it was a violation of human rights.
However, Selimbegović not only never bore any sanction, but only a few months after this outburst, his term in the Presidency of BiH was extended.
Unfortunately, this is not an isolated case. Those who repeatedly made disgusting threats to Štefica Galić, editors on the Tačno.net portal, have not been prosecuted either.
– It was all in the messages I received from anonymous or signed haters. I reported them, except to the BH Journalists Association, SIPA, the police and the prosecutor's office, but I never received any feedback. On the contrary, when police officer Damir Vidović called me a bitch at the MUP in Mostar, and prosecutor Zekerijah Sinanović almost kicked me out of the HNK Prosecutor's Office when I brought him a bunch of threats I received – I'm not going to report anything anymore. I do not trust anyone, I do not expect help from a state like this or any of its institutions. I hope that they are aware that by amnestying such verbal perpetrators, they allowed the hunt for any otherness and that they bear responsibility if the threats come true, said Galić, who forwarded us screenshots of messages she received on the social network Facebook.
From these screenshots, it is clear that most of the insults are based on gender discrimination, insults, sexism and misogyny, and male chauvinism. Of course, the threats were made due to political disagreement with what was published on this web portal.
– I believe that there is no legal possibility that would regulate that one or more articles of the law refer only to the protection of female journalists. Laws in BiH are good, but not well implemented. For that reason, the Network of Journalists in BiH was formed within the BH Journalists Association, as a mechanism for educating women in journalism about their human rights, empowerment through joint work and interprofessional solidarity, and informing the public about attacks on journalists and gender-based violence against journalists. told us Una Telegrafčić, legal coordinator at the Free Media Help Line.
Galic also believes that the legal framework is good, but the problem is in the implementation.
– Being a woman and still doing your job responsibly, having your own opinion and acting with it in public, not agreeing to serve lies at any cost – is a torment alive no matter what business they do. Especially in journalism. Because they teach us – shut up and suffer, don't bark, someone will kill you, you have children, let others tell you shut up, write something you care about, you need to be beautiful and pretend to be stupid and you will spend the rest of your life peacefully, she said editor Tačno.net.
From the FMHL, which operates as a legal protection service within the BH Journalists Association, journalists say that in 2018 alone, they received a total of 58 cases in which violations of journalists' rights were evident.
– By September 2019, the Helpline for Journalists received a total of 39 cases of violations of journalists' rights in BiH. Out of the total number of reported attacks, 11 cases were reported by female journalists, Telegrafčić emphasized.
However, only one case concerned gender discrimination and it was prosecuted.
This is a case of discriminatory statements made by Dr. Emir Talirević to CIN journalist Selma Učanbarlić in 2016.
In the zone of anonymity, according to the data from the Mediacentar survey, these numbers look significantly different. Also, if we look at the cases we have witnessed, we will conclude that female journalists are much more exposed to discriminatory insults, but do not report them.
It's not her fault
– Women in journalism do not start from the same starting position as our male colleagues. Being a woman is an aggravating circumstance in journalism, because it additionally opens space for intimidation, says Milanka Kovacevic, a journalist from the Direkt.ba portal, who was recently sued for defamation by the head of the Trebinje Police Administration, Zarko Laketa.
She also received, she says, subtle threats. The court ruled she was not guilty.
– This verdict is a precedent and I think it would not have been like that if it had not been covered by the media, said Kovacevic.
Source: Alena Beširević / Oslobođenje