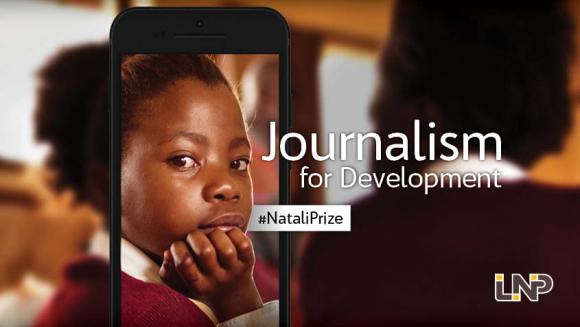 JOURNALISM FOR DEVELOPMENT: EUROPEAN COMMISSION LORENZO NATALI MEDIA PRIZE
The Lorenzo Natali Media Prize was launched in 1992 to recognise excellence in reporting on development issues, inequality, human rights, and poverty eradication. It was created by the European Commission's Directorate-General for International Cooperation and Development (DG DEVCO), and named after Lorenzo Natali, an early champion of European development policy.
Today, the Lorenzo Natali Media Prize's community of past winners, jury members and partners have created a platform supporting reporting on development. The Prize also gives a voice to those whose vital message is often overlooked or ignored.
The Prize is organised by the European Commission in close collaboration with strategic regional partners and ambassadors. An overview of all the partners can be found here.
THEMES
The overarching theme of the 2019 Lorenzo Natali Media Prize is journalism for development. Entries to this year's competition should relate to to development cooperation issues such as, but not limited to, youth, gender equality, health, climate change, etc.
The European Union and its member states jointly provide over half of all official global development aid, making it the world's leading donor. The New European Consensus on Development aligns the EU with the United Nations 2030 Agenda for Sustainable Development.
CATEGORIES AND PRIZE
The 2019 Lorenzo Natali Media Prize will be awarded in the following three categories: 
Grand Prize: open to journalists whose media headquarter is located in one of the more than 160 partner countries* with which the European Union engages on development and cooperation.
Europe Prize: open to journalists whose media headquarter is located in one of the countries of the European Union.
* Full list of countries can be found here. Geographic eligibility is based on the headquarters' location of the media outlet where the work was published. The media outlet must be headquartered in eligible countries.
The winner in each category will receive €10,000. The winner of the Best Emerging Journalist Prize category will also be offered a work experience with a media partner.
Winning journalists will receive their award at the Lorenzo Natali Award Ceremony at the 2019 European Development Days, which take place in Brussels on June 18-19, 2019. For more information on how to apply, click here.
Entries will be pre-evaluated by three journalism schools: the Vrije Universiteit Brussel (VUB) Vesalius College, ESJ PRO Montpellier, and Universitat Pompeu Fabra of Barcelona, and supervised by Dr. Georgios Terzis, Communication Professor at VUB. A final pre-selection of nominated pieces of journalism will be put forward for further evaluation by the Grand Jury, composed of journalism experts working in different areas of development.
More information on ec.europa.eu